If you like to become part of the FBC Media Ministry and are familiar with social media (Tweeter, Facebook, Snapchat, etc.), see Pastor Tillman or Rev. Jackson. You will also receive training on the Sound System.

DATE CHANGE: The Board of Christian Education will meet Monday, July 25th, at 6:00 p.m. in the conference room.
Health and Wellness Ministry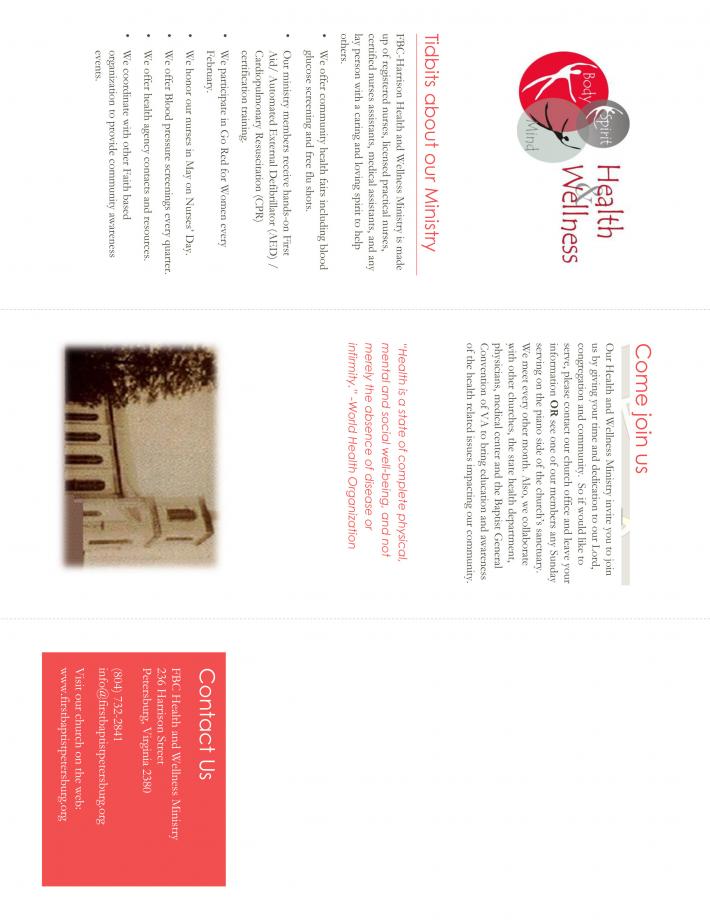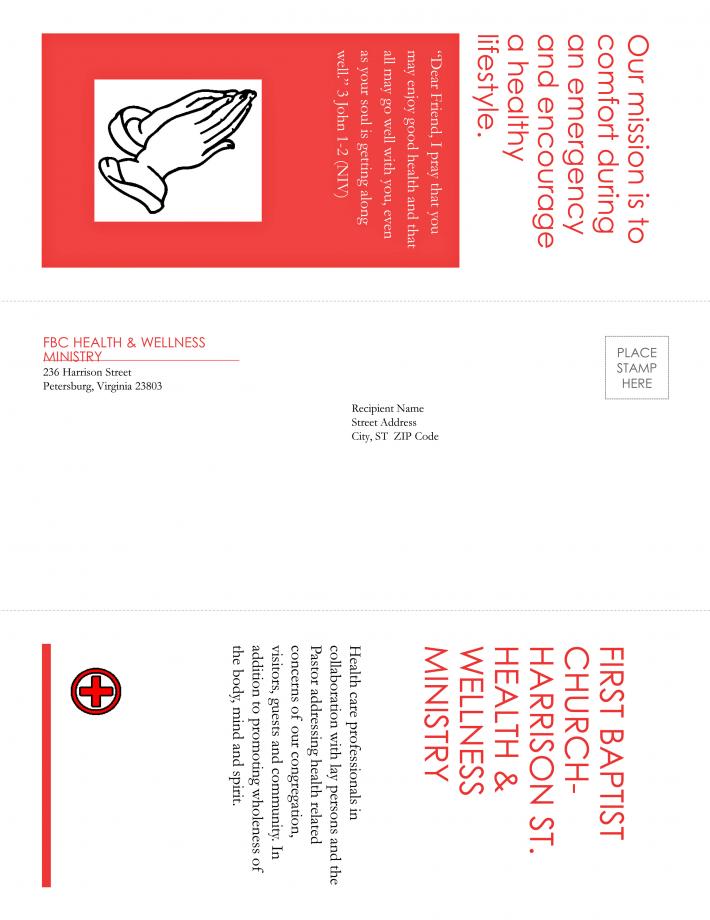 Harvest Sundays: This is the time to bring your special contributions for our "Faith Forward Building Compaign."
Sunday, March 20, 2016
Sunday, June 19th 2016
Sunday, September 18, 2016
Sunday, December 11, 2016

The First Wednesday of each month, we will have Family Prayer Night.
Jewels Praise Dance Ministry--If you are interested in becoming a part of this ministry, see Mrs. Sharon Weaver-Choice.

"Faith Forward, Praying As We Build For the Future." T-Shirts are still available, contact Deborah Cunningham at: 804-512-9597. (Text only or email her at: Debrahcunningham@yahoo.com). We welcome members to participate in our Campaign Fundraising Committee. Meetings are held twice monthly on Tuesdays. See Trustee Gwen Peterson for dates and time.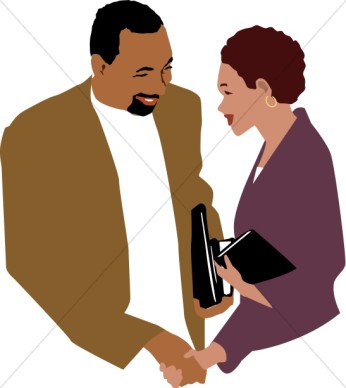 "Becoming A Contagious Christian" classes schedule is as follows: Every fourth Sunday from 8:50--9:50 a.m. during Sunday School; Thurday classes will be held every other Thursday from noon until 2 p.m.; Saturday from 9 a.m. until noon.



The church nursery is open every Sunday for children ages infant to 4 years. We are still seeking volunteers with childcare experience. Please consider joining our team; all interested parties can contact Kim Hardy at: 804-240-3051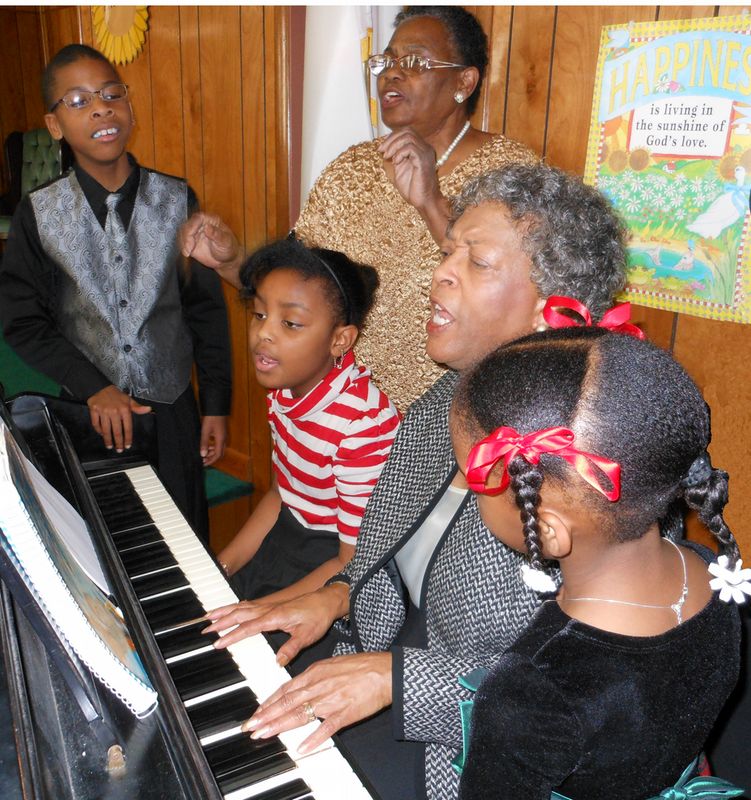 Children's Church for the Kindergarten through 3rd grade If you are interested in volunteering to help on either the 3rd or the 4th Sunday and are in the ninth grade and above (including older adults), please see Sis. Tillman.

Youth Church for Children, ages 8-12 (4th Grade through 7th grade) has begun. See Mrs. Claudine Clark.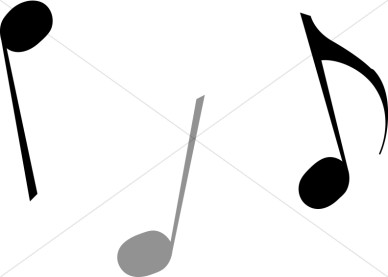 Choirs-- If you have announcements for your members and want them to be placed on your choir's website page, please drop them by the church office or see that Sister Tillman receives them for posting. Thank you.
Reserve This Date - June 24-25, 2016

, for a bus trip to see the play "SAMSON". Contact Deacon Charles Nicholson for more information.
.
Needed: Members willing to help publish the "Chronicle." If interested, please call The Reverend Belinda Todd at: 804-73-3463.


Do you have an upcoming program? Please submit your information to the office at least two weeks in advance. Information can always be added. Thank you Ms. Barnes psbarnes@firstbaptistpetersburg.org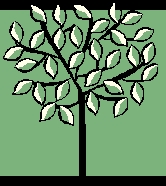 TREE OF LIFE FUNDRAISER
Immortalize those you love, and raise funds for the church.
Leaf---$250 Acorn---$350 Stone---$450 Mini Tree ---$500
The price includes engraving.Make checks payable to First Baptist Church. Fax or email the information you would like placed on the tree to:
psbarnes@firstbaptistpetersburg.org