FBC is the site for Job Corps Recruitment and Orientation. Additional information can be found on the bulletin board in the Education Building.
FALL BOOK GIVE-AWAY -- The FBC Library will be giving away books that have been weeded from the library collection. The books are free; visit the library today immediately following service for books.
The Baptist Children's Home serves a delicious buffet from 1:00 p.m. to 4:00 p.m. on Sundays for $11.00. Bring your church bulletin and get $1.00 off.

Second Sunday Emphasis – In an effort to honor the Great Commission, we are asking that on Second Sundays the congregation invite a guest to church. This will be a continuous effort that will ensure that First Baptist Church is known by the love it shows to the community. Thank you, Pastor Tillman & the Evangelistic Outreach Ministry


Youth, Teens and Young Adult information Forms:
Rev. Jackson and the Board of Christian Education are requesting that Young Adults and parents or guardians complete an updated information form. Forms will be located in the Education Building near the entrance. This information will assist us in compiling data for our ministries.
The Senior Missionary Circle is collecting Disposable Diapers of all sizes (infants and adults) for the Capital Diaper Bank. TheCapital Diaper Bank is a non-profit organization dedicated to providing diapers to families in need. Receptacles are located in the church vestibule and education building. If you have questions,
call Mrs. Constance Easter, 804-732-8838.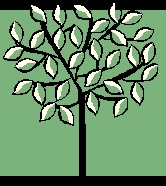 The FBC Tree Of Life --Remember, Honor, Immortalize those you love, and raise funds for the church. The tree is located across from the Church Office.
Leaf -- $ 250 Acorn -- $350 Stone -- $450 Mini Tree -- $ 500
The price includes engraving. Make checks payable to first Baptist Church. Fax or email the information you would like placed on the tree to : psbarnes@firstbaptistpetersburg.org
THE FBC CHURCH CHRONICLE - The church can use you if you have an interest in helping with our church newsletter. If you are interested in serving in this ministry, or if you have newsworthy information, articles of interest, or original work you want to submit, contact Rev. Belinda Todd at belwashtodd@gmail.com.

The FBC Girl Scout Troop meets each Wednesday in the Fellowship Hall from 6:00-7:00 p.m. All girls ages 5-15 years are invited. Please contact Troop leader: Mrs. Gloria Miller gloriamiller248@comcast.net or 862-2282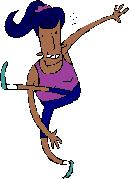 Are you ready to tackle those unwanted pounds? Come and join The FBC Aerobics Class on Tuesdays Roache'.

Sunday School Designed For You! (Young Adults 18-25) God has a plan for you! Come out on Sunday mornings at 8:50 a.m. and find out God's purpose for you.
(Jeremiah 29:11) - "For I know the plans I have for you," declares the LORD, "plans to prosper you and not to harm you, plans to give you hope and a future.
The Fourth Sunday of Each Month, the church attire will be causal. (Please see the Sunday bulletin or call the church office for more details).