The
FBC Women's Ministry
will celebrate their Annual Mother's Day Luncheon on
Saturday, May 10, from 12--2:30 p.m.
in the Fellowship Hall. The cost is $15.00 per person. For tickets see: Barbara Perry (804) 861-9160, or Juanita Gayle (804) 318-0003.
On
Friday, May 16, at 6:00 p.m.,
we will host a banquet in the Fellowship Hall for our Senior Citizens. There is no cost to FBC seniors; non-members' tickets are $10.00 per person.
Saturday, May 17, at 12:00 noon,
there will be a play entitled
"Stop! You Are Hurting My Ears,"
followed by a luncheon. The cost is $8:00 per person. Sign up after worship services in the Education Building vestibule thru May 11th. You may also fill out the form located in the pews and drop it in the collection plate.
The
M.M. Clarke Memorial Circle Graduates' Program
will be held on
May 25th
. If you are graduating from high school, college or university, please get a form from Sisters Adalaide Jackson, Juanita Gayle, or Barbara Perry. The Deadline is May 4th.
Applications for the
John J. Ridley Book Award for 2014-2015
may be obtained from the church office or from Mrs. Doris H. Ridley. The
2014 High School Graduates of FBC are eligible
to apply. Deadline for submission is June 13th.
Scholarship Opportunity: 2014 high school seniors who are graduating and have decided to attend Virginia State University, or are interested in attending, please email Trustee Kanney directly at
Mike@kanney.com
The Baptist Children's Home serves a delicious buffet from 1:00 p.m. to 4:00 p.m. on Sundays for $11.00. Bring your church bulletin and get $1.00 off.
Second Sunday Emphasis
– In an effort to honor the Great Commission, we are asking that on Second Sundays the congregation invite a guest to church. This will be a continuous effort that will ensure that First Baptist Church is known by the love it shows to the community. Thank you, Pastor Tillman & the Evangelistic Outreach Ministry
Youth, Teens and Young Adult information Forms:
Rev. Jackson and the Board of Christian Education are requesting that Young Adults and parents or guardians complete an updated information form. Forms will be located in the Education Building near the entrance. This information will assist us in compiling data for our ministries.
Come and be part of the FBC Prayer Warriors' Walking Club. We walk each Saturday (weather permitting) at 12:00 noon. For more information on this wonderful Health and Wellness Program, please contact Florence Jones-Clarke at: 804-530-4684 or Deborah Cunningham at: 804-512-9597.



The Senior Missionary Circle is collecting Disposable Diapers of all sizes (infants and adults) for the Capital Diaper Bank. The Capital Diaper Bank is a non-profit organization dedicated to providing diapers to families in need. Receptacles are located in the church vestibule and education building. If you have questions, call Mrs. Constance Easter, 804-732-8838.



2014 Events Date Request Forms are ready. Please check your mailbox and the bulletin board.
Program Coordinators.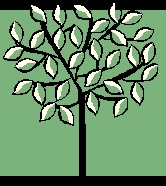 The FBC Tree Of Life --Remember, Honor, Immortalize those you love, and raise funds for the church. The tree is located across from the Church Office.
Leaf -- $ 250 Acorn -- $350 Stone -- $450 Mini Tree -- $ 500
The price includes engraving. Make checks payable to first Baptist Church. Fax or email the information you would like placed on the tree to : psbarnes@firstbaptistpetersburg.org
THE FBC CHURCH CHRONICLE - The church can use you if you have an interest in helping with our church newsletter. If you are interested in serving in this ministry, or if you have newsworthy information, articles of interest, or original work you want to submit, contact Rev. Belinda Todd at belwashtodd@gmail.com.

The FBC Girl Scout Troop meets each Wednesday in the Fellowship Hall from 6:00-7:00 p.m. All girls ages 5-15 years are invited. Please contact Troop leader: Mrs. Gloria Miller gloriamiller248@comcast.net or 862-2282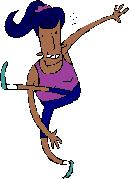 Are you ready to tackle those unwanted pounds? Come and join The FBC Aerobics Class on Tuesdays Roache'.

Sunday School Designed For You! (Young Adults 18-25) God has a plan for you! Come out on Sunday mornings at 8:50 a.m. and find out God's purpose for you.
(Jeremiah 29:11) - "For I know the plans I have for you," declares the LORD, "plans to prosper you and not to harm you, plans to give you hope and a future.
The Fourth Sunday of Each Month, the church attire will be causal. (Please see the Sunday bulletin or call the church office for more details).