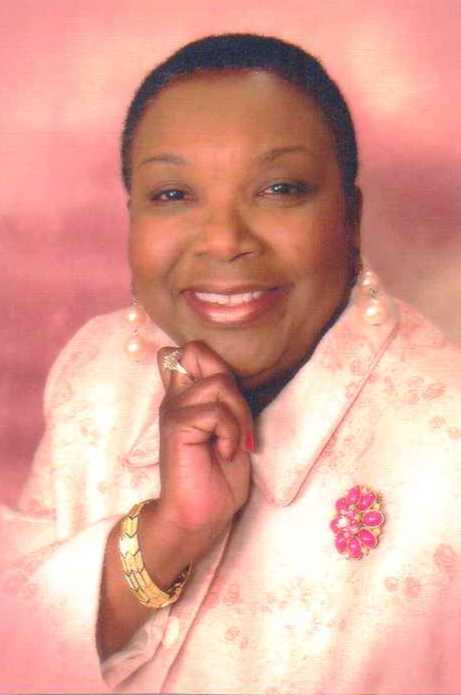 Rev. Betty M. Jackson, M.Div.
Minister of Religious Education
"All things work together for good for those that love God, to them who are called according to His purpose." Romans 8:28. This scripture is my autobiography; for it encompass my life in its entirety. I have approached this scripture with enthusiasm and passion; for it speaks to all of the experiences that I have encountered both small and enormous on my life journey. God has a divine plan for our lives. Often we are misguided by our own false sense of security attempting to plan our lives without intervention from God.. Yet, we expect for "things to work out" with a big success story for results. I have not always trusted God with all of my heart. Often I have leaned on my own understanding. I did not seek first the kingdom of God. But when I sought a more personal, intimate relationship with God, it was then and now I can say, "I can do all things through Christ who strengthens me." Philippians 4:13.
The Rev. Betty M. Jackson is a native of Petersburg,Virginia and attended Virginia State University, in Ettrick, VA, majoring Social Work. She has earned the Master of Divinity Degree from The Samuel D. Proctor School of Theology at Virginia Union University, Richmond, VA.
Rev. Jackson is a licensed ordained minister of the Gospel. She is employed full time in the position of Minister of Religious Education and serves as the Director of the Board of Christian Education at First Baptist Church.
Rev. Jackson teaches a weekly Noonday Adult Bible Class and Wednesday Night Youth Bible Study. She is a featured writer for the quarterly publication of The FBC Chronicle Newspaper ("From the Desk of the Minister of Religious Education").Rev. Jackson serves as a member City of Readers for Petersburg, the City of Petersburg Health Dept Teen Prevention Pregnancy Council, Petersburg Task Force Against Domestic Violence and numerous organizations throughout the community. Rev. Jackson is the recipient of several awards for her service to the faith community. She conducts workshops for youth and adults throughout the City of Petersburg and vicinity. Rev. Jackson is the Program Director for the First Baptist Church After School and Summer Program and the Program Director for the College Internship Program. She is the site coordinator for the Petersburg Community Service Board.